From the Shelf
Heroic Women
A cursory search for "World War II fiction" easily finds more than a thousand titles. One growing subgenre focuses on brave women forced into heroics during the war, whether by spying, resisting, working or "merely" surviving.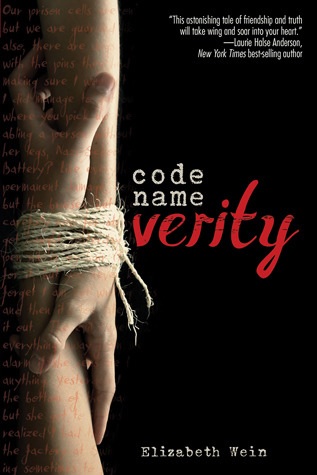 Elizabeth Wein's Code Name Verity (Disney-Hyperion, $9.99) appears on many lists of best World War II fiction, with good reason. Verity is a Scot working for the Allies, captured by the Nazis when her plane went down over France. She is sustained by memories of her friendship with Maddie, an English pilot. Our reviewer wrote, "Wein conveys a complexity with her characters that may at first elude us, and the ground shifts with each revelation... she creates a captive who uses wit as a weapon, and makes us feel that, at least intellectually, Verity has the upper hand."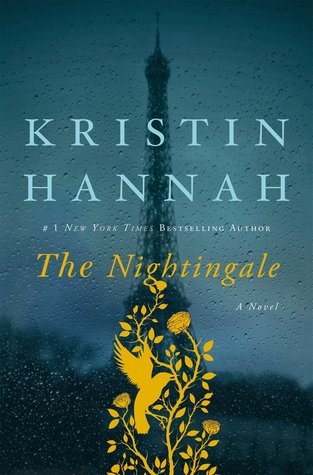 When war comes to them, civilians have no choice but to fight, flee or exist. Two sisters in France take different paths in The Nightingale (St. Martin's Griffin, $17.99) by Kristin Hannah. In a Nazi-occupied village, Vianne wants to keep her head down and protect her daughter; Isabelle wants to fight, and joins the French Resistance. Hannah's epic is an emotional powerhouse that lays bare the human heart's capacity for courage, compassion and resilience.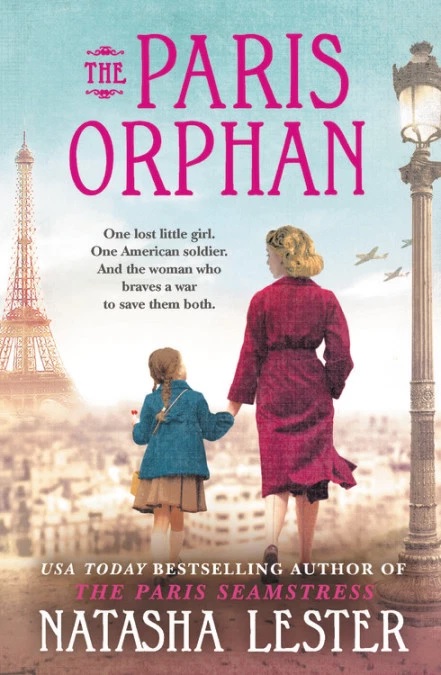 A recent novel in this tradition is The Paris Orphan by Natasha Lester (Forever, $16.99). Jessica May, a famous New York model, uses her talent with a camera to document the war, although she is constantly thwarted by the brass. The front is supposedly no place for a woman, but Jess proves them wrong by surviving and taking haunting, provocative photographs. Jess is loosely based on Lee Miller, one of the war's preeminent photojournalists. --Marilyn Dahl, Shelf Awareness

In this Issue...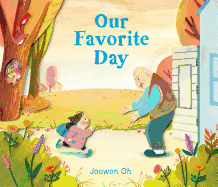 Joowon Oh's picture book debut shows how routine connections are the heart of a relationship between a grandfather and his energetic granddaughter.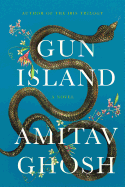 A confrontation between myth and reality drives the action in this climate crisis-inspired adventure through India, the U.S. and Italy.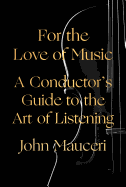 A meditation on classical music, and how to really listen to it, from someone who knows how to do it: longtime conductor John Mauceri.
Review by Subjects:
Fiction ⋅ Mystery & Thriller ⋅ Science Fiction & Fantasy ⋅ Food & Wine ⋅ Biography & Memoir ⋅ History ⋅ Nature & Environment ⋅ Performing Arts ⋅ Poetry ⋅ Children's & Young Adult

Book Candy
Model Fictional Senior Citizens
Quirk Books considered "senior citizens in literature we want to grow up to be like."
---
"What would Michel Foucault think of social media, fake news & our post truth world?" Open Culture wondered.
---
Scholars believe John Milton may have been an early owner of a copy of Shakespeare's first folio, according to the Guardian.
---
"The oldest continuously operating library in the world is in this Egyptian monastery," Aleteia reported.
---
"Literary sculptures from around the world" were showcased by For Reading Addicts.

HarperVia: The First Seven Titles
HarperVia, the new HarperCollins imprint headed by Judith Curr, will publish 24 books a year, "mostly fiction, mostly in translation." The first seven titles will be published this fall and spring and are set in a range of places and time periods, including contemporary Venezuela and Iran, 1960s Germany and 22 years in the future. "The books all have relevance and have some point," Curr says. "They're not just about, say, a romance and will the couple end up together or about a murder and who was the killer and will the killer be found. These books have bigger issues at their heart."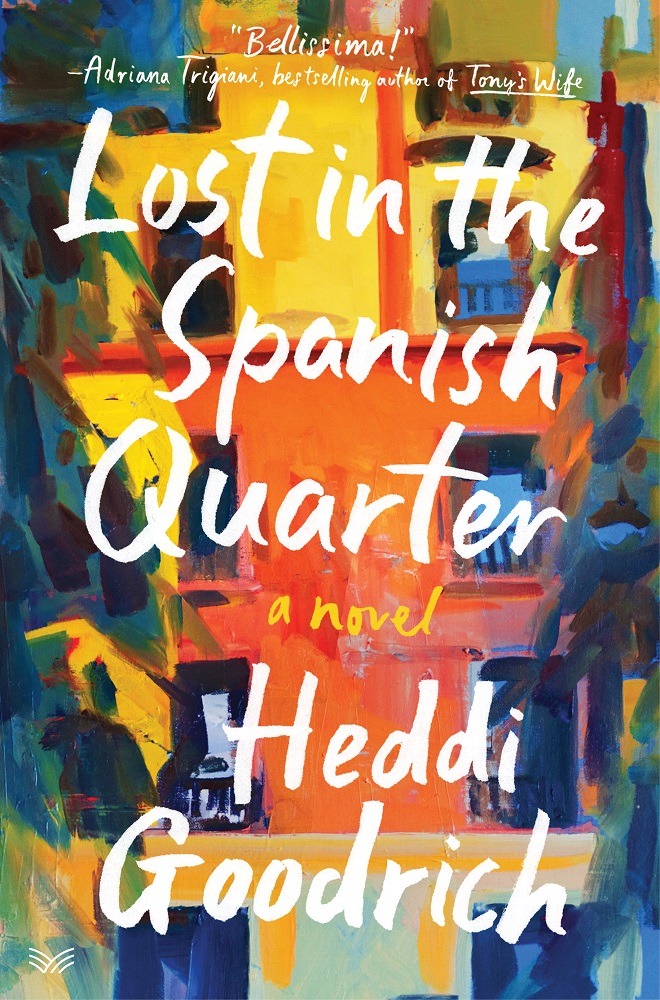 Lost in the Spanish Quarter by Heddi Goodrich ($25.99, 9780008359966, September 5, 2019). Heddi met her first love while she was an American exchange student in Naples, Italy. Years later, when Pietro contacts her to apologize, Heddi is transported back to her college days in the labyrinthine streets of Naples' Spanish Quarter. This coming of age romance about an Italian boy and an American student--which Judith Curr says focuses on "nostalgia for a person's first adult romance"--is sure to appeal to fans of Elena Ferrante's Neapolitan novels and Beautiful Ruins by Jess Walter. Author Heddi Goodrich, an American who studied in Naples before moving to New Zealand, originally wrote Lost in the Spanish Quarter in Italian and translated it into English herself. This is her debut novel.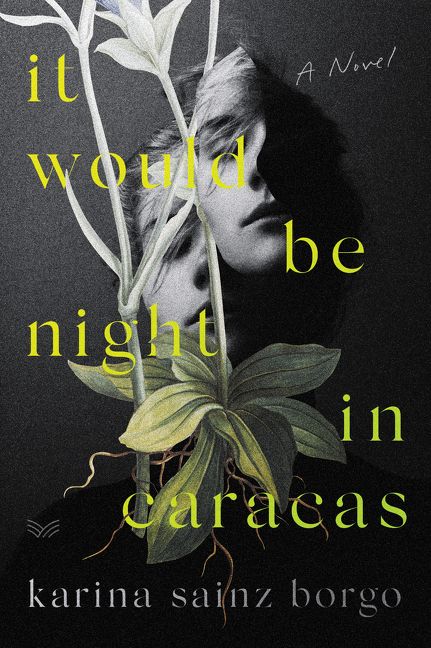 It Would Be Night in Caracas by Karina Sainz Borgo, translated by Elizabeth Bryer ($23.99, 9780008359911, October 17, 2019). Adelaida Falcon had a middle-class childhood in Venezuela. Now, as an adult, Adelaida must bury her mother alone because contemporary Caracas has become too dangerous for travel. Violence is rampant, food in short supply, and every night Adelaida duct tapes her windows to keep tear gas from seeping indoors. She must also endure the roving looters who call themselves revolutionaries. It Would Be Night in Caracas gives "a vivid view into Venezuela today and into a community slowly descending into chaos and total anarchy," Judith Curr says. Karina Sainz Borgo is a Venezuelan journalist who currently lives in Madrid.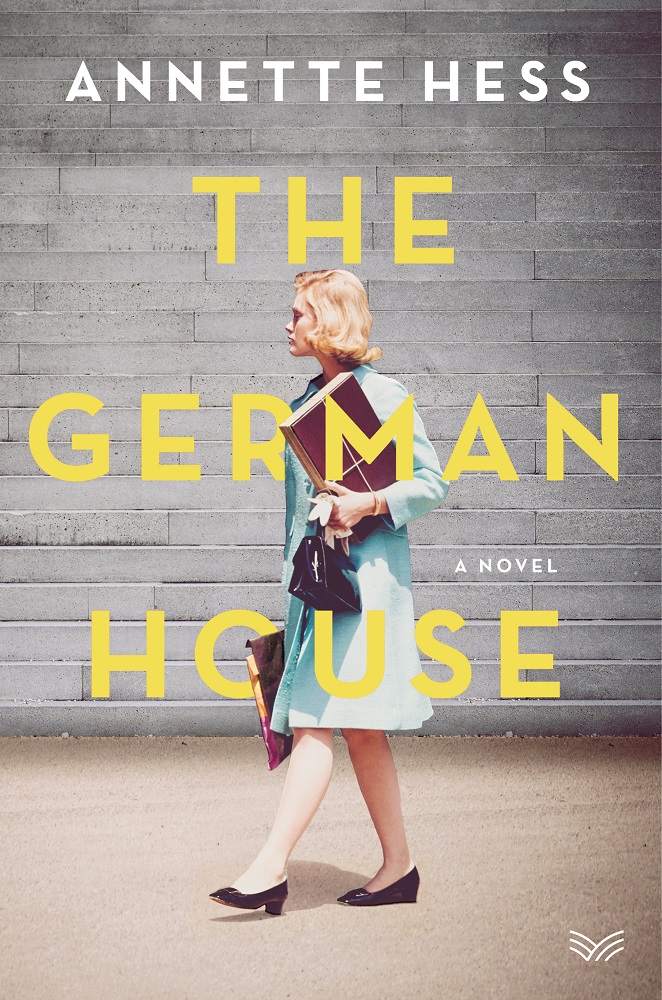 The German House by Annette Hess, translated by Elisabeth Lauffer ($25.99, 9780062910257, December 3, 2019). In 1963 Germany, 24-year-old Eva Bruhns recalls World War II as a hazy memory that left Frankfurt in ruins from Allied bombing. Now the streets are repaved, new stores constructed and Eva is eager to start a fresh life with a wealthy suitor. But when Eva is hired as a translator for concentration camp victims in the 1963 Frankfurt Auschwitz trials, she learns in detail about the Holocaust and wonders why her family remains so silent about those years. Judith Curr notes that this period in Germany, a time that isn't well known, was critical because "without a reckoning with its past, Germany couldn't move forward." The German House is already a bestseller in Germany, where Annette Hess has written several popular shows for German Netflix. Her novel is sure to appeal to readers of The German Girl by Armando Lucas Correa and The Tattooist of Auschwitz by Heather Morris.
The End of the Ocean by Maja Lunde, translated by Diane Oatley ($25.99, 9780062951366). In 2019, 70-year-old climate activist Signe sets off on a sailboat carrying cargo that may one day save lives. In 2041, Southern Europe suffers from drought and war. David and his daughter Lou are fleeing for safety when they discover Signe's old sailboat abandoned miles from shore. The End of the Ocean connects these parallel journeys into a call for climate action. Maja Lunde is a Norwegian author and screenwriter whose previous book, The History of Bees, was an international bestseller and also told a story of ecological collapse through several disparate perspectives. The End of the Ocean will appeal to Lunde's current fans and anyone concerned with climate change.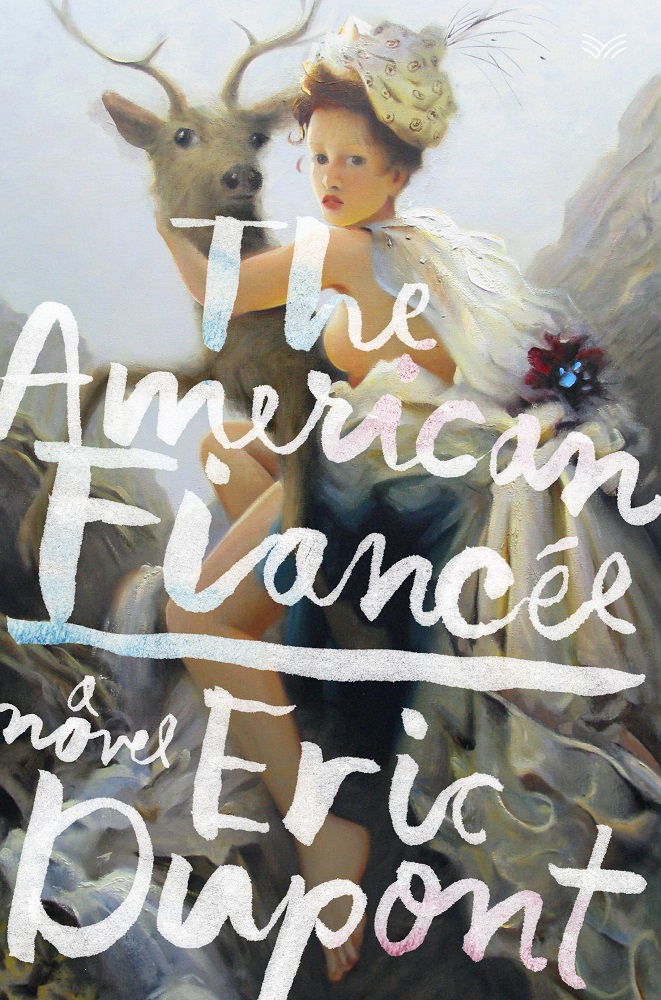 The American Fiancée by Éric Dupont, translated by Peter McCambridge ($27.99, 9780062947451, February 11, 2020). The American Fiancée is a globe-spanning saga about the Lamontagnes, whose matriarch's cookbook shapes three generations of the family's fortunes. Louis Lamontagne travels from his native Quebec to the U.S., then to Europe during World War II. Madeleine, his daughter, opens a popular restaurant chain using her grandmother's recipes. Finally, Madeleine's son Gabriel follows a woman to Berlin and uncovers shocking family secrets. Dupont weaves these far-reaching threads into what Judith Curr calls "a work of art and magic" that has already sold 60,000 copies in Quebec. The American Fiancée was a finalist for the Giller Prize, the Prix littéraire France-Québec and the Prix des cinq continents, and a winner of the Prix des libraires and the Prix littéraire des collégiens. It is Dupont's fourth novel.
Then the Fish Swallowed Him by Amir Ahmadi Arian ($25.99, 9780062946294, March 24, 2020). Yunus Turabi is an apolitical bus driver in Tehran. But after a bloody bus strike, Yunus finds himself in political prison with his own personal interrogator. As Yunus endures rounds of solitary confinement and questioning, he recalls the freer country of his youth and must decide whether to struggle against the dictatorial state or submit to its will. Then the Fish Swallowed Him is part retelling of Jonah and the Whale, part an allegory of authoritarianism and a chilling look at modern Iran. Judith Curr says that the book "shows the damage that individuals suffer under despotism." Currently a teacher in New York City, Amir Ahmadi Arian has translated the works of E.L Doctorow, Paul Auster and Cormac McCarthy from English into Farsi. Then the Fish Swallowed Him is his first novel written in English.
The Florios of Sicily by Stefania Auci, translated by Katherine Gregor ($27.99, 9780062931672, April 21, 2020). The Florios of Sicily is a grand, sweeping international bestseller that captures the many lives of one of Italy's most notorious families, the Florios, from their humble origins as Sicilian shopkeepers to their dominance as titans of industry, starting with Vincenzo, who sacrifices family and love to transform his tiny Palermo spice shop into a trading empire. The Florio men are stubborn, arrogant, philanderers and slaves to passions, while the Florio women unapologetically demand their place outside the restraints of caring mothers, alluring mistresses, or wounded wives. Inspired by the lives of real history-making titans, The Florios of Sicily brings to life the dark secrets, the loves and betrayals, and the cruel acts of revenge that marked the Florios' century of influence. In this epic yet intimate tale of power, passion, and revenge, the rise and fall of a family taps into the universal desire to become more than who we are born as.
Heddi Goodrich on Lost in the Spanish Quarter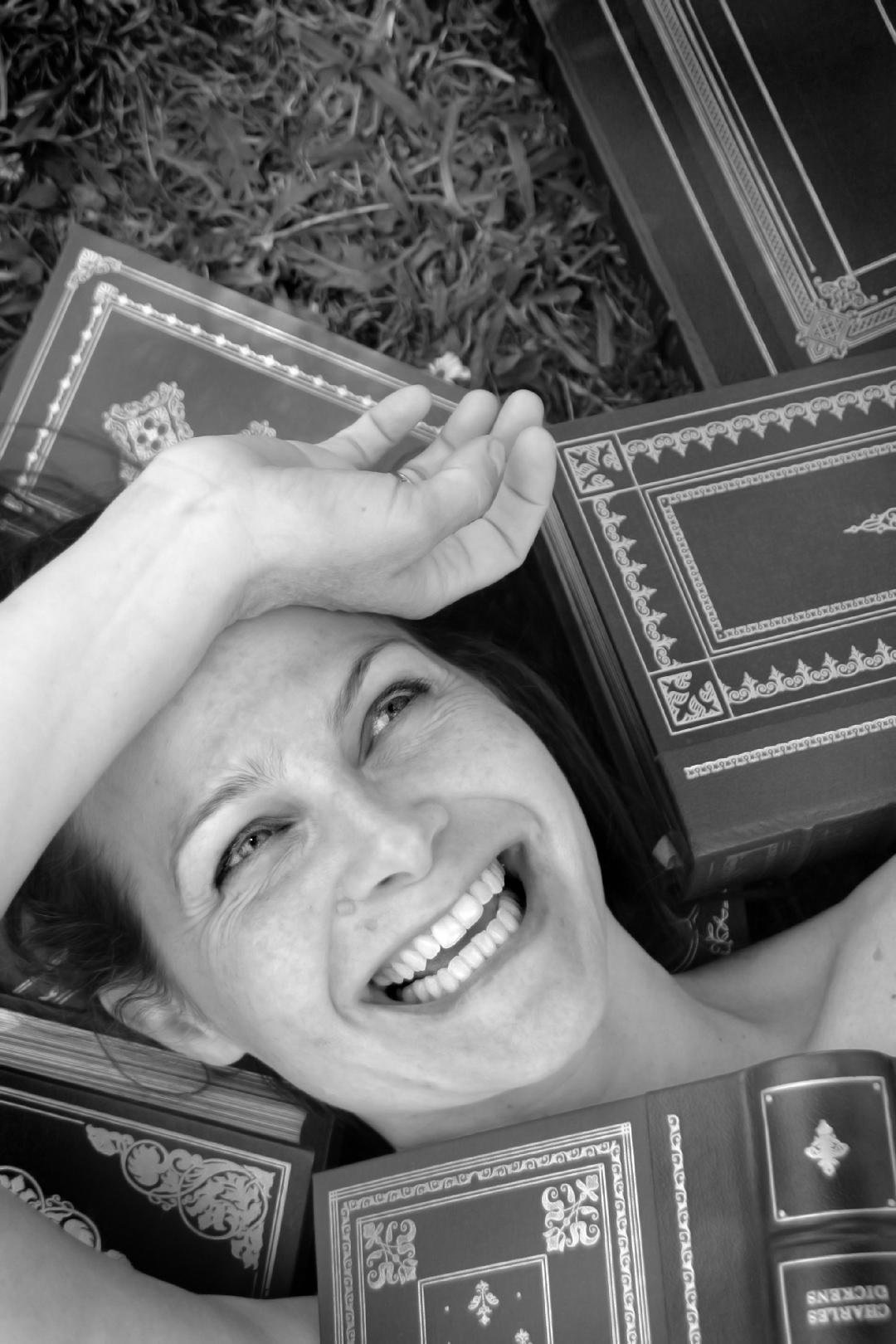 Heddi Goodrich
Heddi Goodrich's Lost in the Spanish Quarter was just published by HarperVia. Here she discusses the book, which she first wrote and published in Italian. She calls it "a love poem" to Naples and an exploration of first love, "a kind of imprinting that affects every subsequent love relationship, a life-altering event that changes our love DNA forever."
How would you describe Lost in the Spanish Quarter?
Lost in the Spanish Quarter is a love story set in the '90s in Naples. University student Eddie, as she is known among her free-spirited tribe of fellow linguists, is an American searching for the roots she's never had, while Pietro, a geology major, is caught between a burning desire for freedom and the ties that bind him to the elusive, mountainous region he calls home, only a hundred kilometers from the city but a world away from the chaos and danger of the Spanish Quarter they live in. It's essentially a story about belonging, to a place or to a person, in which language is used a tool to peel back the emotional and cultural layers. E-mails written several years later and interlaced throughout further unravel the truth while offering the two a second chance at happiness.

How important is Naples and the Spanish Quarter as a setting for the book?
My whole reason for writing the book in the first place was simply, and selfishly, to relive Naples: I'd recently moved to New Zealand but couldn't afford the plane ticket back. The novel is my love poem to the city I lived in for over a decade, during some of my most formative years. As I began writing it, I realized that the Spanish Quarter in particular, a slum in the historic center of the city, was the perfect metaphor for first love, with its twisting paths, passionate shouting and moments of confusion and forgiveness, pettiness and heroism. Its crumbling buildings and illegal floors too, built from soft volcanic stone thanks to Mt. Vesuvius, are a daily reminder of the precariousness of all things.

Pietro's hometown, Monte San Rocco, is just as important a setting, although one I don't think American readers will be as familiar with. It's typical of many villages not just in Southern Italy but all along the country's "spinal cord," the Apennines, not postcard destinations but towns slowly dying from lack of opportunity and brain drain--when earthquakes don't depopulate them first. Unlike in Naples, where people live impulsively and loudly in the now because life is short and delicious, in Monte San Rocco much goes unsaid--even the dialect there is more closed-lipped--and food is stored up for the many winters to come, in constant preparation for the next famine. The incompatibility of these two settings is key to understanding the love story and the characters' motivations.

How easy or difficult do you think it is for a couple from different cultures to fall in love and find happiness? What's special about "first love?"
There's no easy answer to this because while it's true that we are products of the land and the culture that formed us, love is love. It just is. And even when you fall in love with someone who shares your cultural background, to love is to embark on a journey far outside your comfort zone, into unknown territory with all sorts of risks and surprises.

First love is not merely memorable but feels to me like a kind of imprinting that affects every subsequent love relationship, a life-altering event that changes our love DNA forever.

How was it writing in Italian first and translating into English? Was writing the book first in Italian important to the story? Do the Italian and English versions differ in any ways?
My first few drafts were actually in English. I'm an English teacher after all, and a copyeditor too: that is, I'm a very competent writer in my native language. But, as it turns out, I'm not a very inspired writer. Two years ago I discovered that only in Italian do I get true inspiration, in the classic sense of the word where beautiful sentences will come to me, as if from outside myself, and I just write them down. Maybe this inspiration is simply an effect of the slight distance from the language that I have as a non-native speaker, that subtle extraneousness that allows me to hear my words as if they weren't mine and therefore pick up any false notes, such as affected, overdramatic or unnecessary phrases. In Italian, I write like a reader. At the same time, I feel a very personal connection with the language, like it naturally molds to my innermost thoughts and emotions, but without all the linguistic baggage a native speaker might have. I can be true to myself and unintentionally unconventional. It's very freeing.

Translating Perduti nei Quartieri Spagnoli (Giunti, January 2019) into English wasn't quite as magical but it turned out to be a fun intellectual challenge, and it was nice never having to ask the author what she meant. Once I'd finished the translation, I was satisfied that I'd conveyed the genuineness of the original but worried that something essential had been inevitably lost, like with a photocopy of a painting. But I think I just needed some space from Perduti in order to see Lost in the Spanish Quarter as a work of fiction in its own right. Besides, the English version has some small additions, relating to the dialect or other cultural or historical factors, which I love because they will deepen the experience for the English-language reader.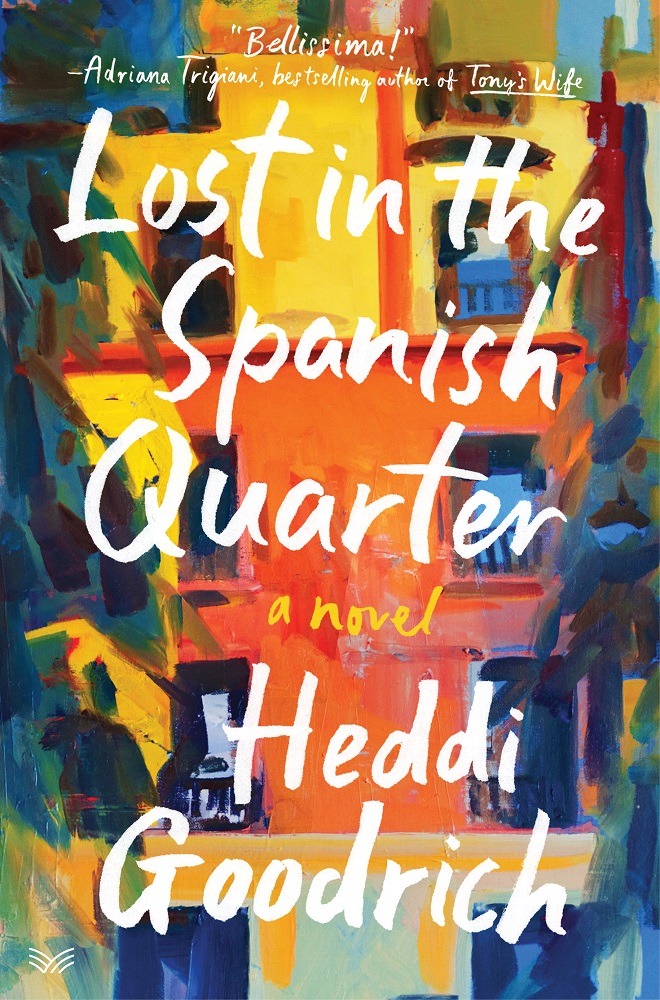 How was BookExpo and your tour in Washington, D.C., and Boston? What stores did you visit and what stood out about them and the booksellers?
At BookExpo, I received an embarrassingly warm welcome. There was a long line at the HarperCollins stand to receive signed galley copies of my novel, although it might have had something to do with the free prosecco brought out to launch the new imprint, HarperVia. My editors and the rest of the team were giddy with excitement because they're doing something risky and new--and it's a real thrill because I'm new to all this too. I took part in a panel discussion about literature in translation and was shocked to learn that only 3% of books sold in America are translated from a foreign language. I like to fantasize that my novel will help, in its own little way, to make the world smaller.

Visiting so many tantalizing independent bookstores confirmed to me that I've landed among some of the most passionate do-gooders on the planet. In D.C., I especially enjoyed walking into Politics and Prose, just a block away from where I'd been staying with my brother and his family; it's their local bookstore, right next door to their local pizzeria. I also met with booksellers at Kramerbooks, One More Page, East City, Solid State, Loyalty Books and Busboys and Poets. In and around Boston, if possible, the reception was even warmer and I simply did not want to leave. I visited Harvard Book Store, Belmont Books, Harvard Coop, Newtonville Books, Concord Bookshop, Brookline Booksmith, Porter Square Books, An Unlikely Story and Wellesley Books.

What brought you to New Zealand? Will you be back in the U.S. anytime soon?
To quote Eddie Vedder, by going to the other hemisphere "I got my wish to up and disappear," but New Zealand is the kind of land that heals you whether you like it or not. That was 20 years ago, which means I've lived here longer than in any other country. But now my connection with the U.S. has been rekindled, in a completely unexpected way, as has my relationship with Italy, so who knows what will happen next.

Do you have plans to write more fiction and will you set any future works in New Zealand or the U.S.?
I'm naturally drawn to Southern Italy, and the next novel I plan to write is set in the province of Naples, near Pompeii, dealing with the friendship between two women from different worlds and different generations. Setting is fundamental to me and always will be, but I'm also fascinated by ancient Roman history and keep getting flashes of a possible historical novel. And yes, New Zealand, with its flightless birds and their strange songs, its wet beauty and fierce culture, provides an incredible backdrop which I probably won't be able to resist.

Book Reviews
Fiction

Farrar, Straus & Giroux, $27, hardcover, 320p., 9780374167394
Harper Paperbacks, $15.99, paperback, 192p., 9780062930262
Mystery & Thriller
Ecco, $27.99, hardcover, 320p., 9780062916433
Science Fiction & Fantasy
Berkley, $16, paperback, 384p., 9781984802583
Food & Wine
Workman, $19.95, hardcover, 256p., 9781523500369
Biography & Memoir
Abrams, $28, hardcover, 352p., 9781419737992
History
Apollo Publishers, $24.99, hardcover, 216p., 9781948062367
Nature & Environment
Lonely Planet, $19.99, hardcover, 288p., 9781788686198
Performing Arts

Knopf, $25.95, hardcover, 224p., 9780525520658
Poetry
Copper Canyon Press, $17, paperback, 96p., 9781556595783
Children's & Young Adult

Candlewick, $16.99, hardcover, 32p., ages 3-7, 9781536203578
Clarion Books, $17.99, hardcover, 40p., ages 4-7, 9780544800274

The Stranger Inside
by Lisa Unger
isbn:

9780778308720


Park Row
September 17, 2019



an exclusive interview with bestselling author Lisa Unger

There's nothing formulaic about your bestselling novels—but when it comes to writing, you've definitely created a "formula" for success. Would you care to elaborate?
"A publishing contract is not a windfall—it's an opening to the writing life. But if you want to succeed, you have to roll up your sleeves, check your ego, and get to work. Writing is never a chore for me. I don't get frustrated. If I'm present for the work, then I know it's the best work I can do. And that's the goal every day—to write better than the day before. It never stops being about the words."

ALSO FEATURED ON THE
the big THRILL…
| | | | | |
| --- | --- | --- | --- | --- |
| | | | | |
MOTHER KNOWS BEST by KIRA PEIKOFF: Abby was a miracle, her DNA stitched together, genetically modified to prevent transmission of a fatal disease—but at what price? That's the chilling premise of Kira Peikoff's new domestic suspense, MOTHER KNOWS BEST. Find out more here.
BLACK NOWHERE by REECE HIRSCH: In Reece Hirsch's cyber-thriller, BLACK NOWHERE, brilliant college student Nata Fallone starts a website on the "Dark Web" as an experiment—and that's when things get really dark. Read more at The Big Thrill.
RULE OF CAPTURE by CHRISTOPHER BROWN: Justice rarely comes easy, even in a fair legal system. But what if the powers that be were jailing the opposition and using the courts as a tool of oppression? This is the system in Christopher's Brown's compelling new dystopian legal thriller, RULE OF CAPTURE. Find out more here.
WHAT SHE NEVER SAID by CATHARINE RIGGS: Welcome to Serenity Acres, where the super-rich go to die. This elite Santa Barbara enclave may appear bright and immaculate, but behind the iron gates, and beneath the manicured landscapes, lie dark secrets buried by golden shovels. Visit The Big Thrill for more.
ELEVATOR PITCH by LINWOOD BARCLAY: The action in Linwood Barclay's terrifying new thriller centers on a terrorist plot in which all of the elevators in Manhattan are brought to a grinding halt—some with people in them, and all with nail-biting consequence. Read more here.